Jamie from Three Scoops of Love, recently tagged me to play the blogging question game. So here goes, my answers to her 11 questions.
1. What is your all time favorite meal?
Any meal that someone else cooked! I don't mind cooking, and sometimes I can even enjoy it, but it ALWAYS tastes better when someone else cooks it. Last night Michael made pancakes because I was icing my shoulder (not with frosting, with ice), and they were the best pancakes EVER!

2. What is something embarrassing or funny that has happened to you lately?



Recently I was asked to read a verse in a small group of people, and I had to admit that I couldn't read my own bible (I had forgotten my glasses). It was bad enough that I am THAT old that I NEED glasses, but the point was really, why did I have my bible opened on my lap if I couldn't read it! By the way

my bible

is on sale right now at CBD, and it is a terrific journaling bible, you might just love it, so check it out!


3. Do you have kids or pets?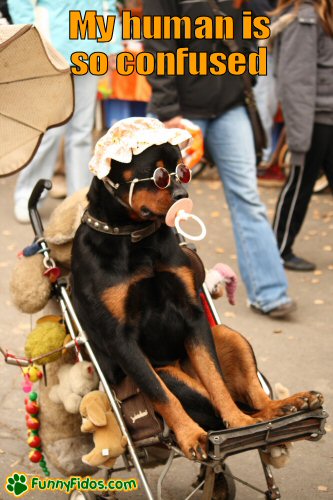 I have both, but I have no problem distinguishing the difference.
4. What do you think is the best thing about blogging?
I met one of my dearest friends through my blog!
5. What is your favorite vacation destination?
The Beach! Which is REALLY convenient, because now I live at the beach!

6. What is one thing you're looking forward to this summer?
Only one??? The Beach, only I'm not waiting until summer!
7. Do you have a favorite quote or verse?
I have lots, check out my Pinterest board "words I heart" but my very favorite can be found in James chapter one
2 Consider it pure joy, my brothers, whenever you face trials of many kinds, 3 because you know that the testing of your faith develops perseverance. 4


And, it gets even better.....check it out, James ROCKS! It is my favorite book in the whole bible, LOVE it, straight forward, and to the point, convicting and encouraging, what more could you ask??
8. What was your first car?
1985 Dodge Omni.......Oh yeahhhhh baby! Only mine was two tone yellow with gold velour seats. NICE!

9. Would you rather read a book or watch a movie?
Okay, this is the easiest question of all! A book, A book, A book! HANDS DOWN!!
Unless of course, the movie comes with theater popcorn and milk duds, and my favorite boyfriend (that would be Michael) in the seat next to mine, then I pick movie, especially if no body has to kill any body!
10. What is your favorite thing to wear?
Pajama pants and a camisole, with footies. Brand new ones...even better. (footies on my feet, not on my camisole)! And let me just say I do not wear this outfit to Walmart, unlike most of Georgia! I am sorry, Georgia friends, just sayin! We even call one church we visited while we lived there, "the Pajama church" cuz, and I am not lying, people wore pajama bottoms to church. I'm not judging, i'm just sayin!
11. What is one thing we would always be able to find in your purse?
Lipstick, don't leave home without it!
If you would like to play along, consider yourself tagged! In addition I would like to tag the following ladies that have recently left sweet comments here on this blog.
Monica, at The Homespun Heart
Danielle, at Yet He Abideth Faithful
Melissa, at Fearfully and Wonderfully Made
Sarah Belle, at Simply at Home
Jenna, at Jenna Brown
Katie, at Katie's Kitchen
Mom of three Girls, at The land of Fluff
Lisa, at Just for Ewe Designs
Tricia, at Two tiaras and a sword
Here are your questions ladies, should you choose to answer.
1. If you could be any bird, what kind would you be?
2. What is the best way you have found to make new friends?
3. If you were assured of success, what would you do?
4. What 'sayings' did the most impactful male roll model in your life say?(father, grandfather, brother, friend)
5. What is the best way you have found to make someone smile?
6. What makes you feel pretty?
7. If they were to make a movie of your life, what star should play you?
8. What do you collect?
9. Have you ever wished to change your first name, and if so what would you change it to?